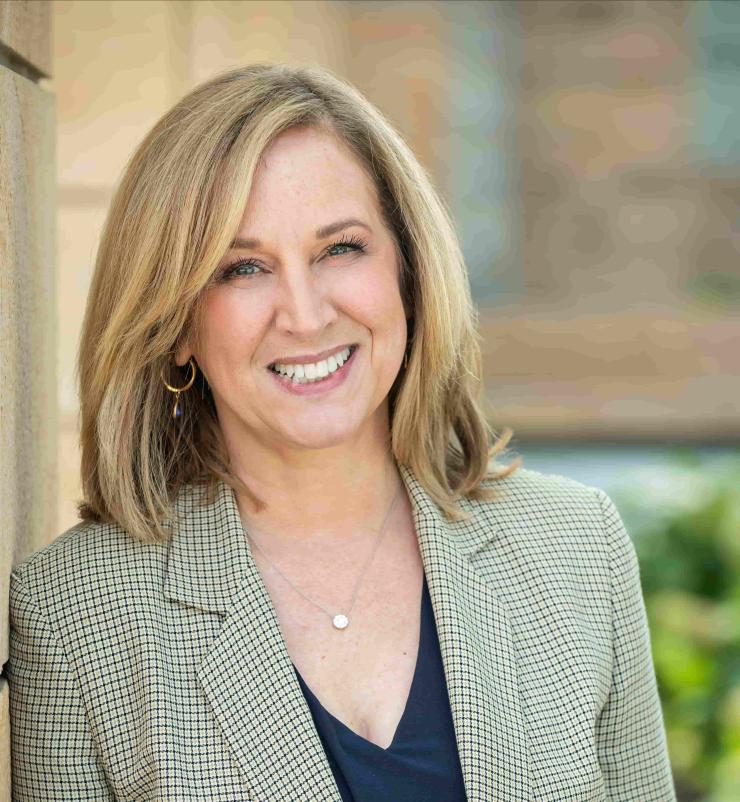 Dean's Letter
This year we celebrate 100 years since the founding of the Marsal Family School of Education on July 1, 1921.

Although the COVID-19 pandemic changed our event plans, it did not diminish our excitement about sharing this remarkable milestone with you. It has been gratifying to see so many alumni and friends join our virtual Marsal School Centennial Conversation series from their homes across the world. We have enjoyed illuminating conversations led by faculty and alumni experts on topics that will shape our next 100 years. I invite you to visit our centennial website at soe.umich.edu/centennial to view recordings of these events.

I am also pleased to announce that we will carry the celebration of our centennial into 2022 as we take a particular focus on our future. Later in this issue, I share some of my thoughts about the boundaries we must push for education to fulfill its promise to society; I hope the coming year will provide many opportunities to build the future of the Marsal School together.

This issue of Michigan Education provides an opportunity to rediscover some of the many vital contributions to practice, policy, and scholarship made by our community; trace the histories that have led us to this moment; and imagine what will define our next century.
Through several historical articles, we explore how the school has both influenced the field of education and been influenced by changes in the field, in the nation, and at the university. Our communications team pored over thousands of pages of articles, bulletins, memoirs, reports, news clippings, and more to reconstruct pieces of our history. Assembling these articles generated many conversations about which stories and perspectives survive through time. Even as we tell "our story," we know that one definitive history does not exist, marginalized voices are often lost in the historical record, and the legacies of institutions are complex.
Our historical articles focus on four broad areas of our history:
research questions
that have captivated education scholars at U-M beginning a half century before our school was established; the evolution of
teacher preparation
and how it has been transformed by our scholarship; generations of Marsal School community members who have advanced
diversity, equity, and inclusion
on campus and beyond; and how
philanthropy
has accelerated the work of the school in both prominent and unseen ways.
We also bring you the story of three Marsal School alumnae who are connected by their roles in advancing women's rights on college campuses—particularly our own—in the wake of the
Title IX
legislation. It is a fascinating look at the monumental efforts required to bring about change, even when the law is seemingly on the side of equity.
We are honored to hear from three former directors of the
Center for the Study of Higher and Postsecondary Education
, who are now professors emeriti. They reflect on the contributions of the center and how we can build on that work in our next century.
As
TeachingWorks
turns 10, its team shares reflections on what they've accomplished with their partners over the past decade and what they intend to achieve going forward. Supporting novice teachers and teacher educators with resources and networks has a crucial role in disrupting injustice.
In 2020, Dr. Camille Wilson launched a center that will play an important role in our second century. The
CREATE (Community-based Research on Equity, Activism, & Transformative Education) Center
networks university-based and community-based researchers and activists to address inequities in our education system. The CREATE Center has already hosted opportunities for Marsal School researchers to learn directly from community leaders, practitioners, and advocates.
Consistent with our centennial theme, the Champions for Education section, which features
recent gifts
and
stories of philanthropic impact
, spotlights
gifts made in honor of our centennial year
. We are particularly excited to share news of a gift match that is currently available. Our longtime supporter
Waltraud Prechter
is encouraging donations of all sizes that support work with our partners in Detroit. Learn more about the scope of this project and how gifts fuel the ambitious,
collaborative work
we've launched.
I'll close by expressing my gratitude to all who have been part of the Marsal School story. I believe that ours is an extraordinary school, and its excellence is attributable to the people who have shaped it. As we move into our
next century
, we must apply every resource we have toward achieving a just and equitable world. Education is the way and we are the people to do it.
Elizabeth Birr Moje
Dean