CREATE Center launches a network for researchers

It started, like so many projects, with a need for data. But professor Camille Wilson wasn't the only one seeking information to support her work—so was 482Forward, the Detroit-based grassroots organization she eventually engaged with as a principal investigator and research partner. Wilson, whose interdisciplinary research explores school-family-community engagement and transformative leadership as they relate to urban education reform and policy, was hoping to study community-based education reform efforts. 482Forward, a group of education organizers, was leading an effort to halt the shuttering of dozens of Detroit public schools.
"They needed help," recalls Wilson. "They were community organizers, and as they were lobbying, they wanted to make sure they had credible data to build out their campaigns." As much as she needed research access to do her work, Wilson realized the organizers needed a university research partner to do theirs.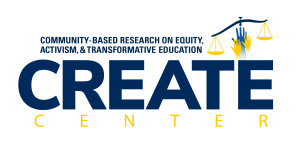 The reciprocal relationship that ensued allowed for what Wilson calls research-informed advocacy. In 2020, Wilson launched the CREATE Center, a research center at the School of Education which fosters community-based research on equity, activism, and transformative education among university-based researchers and community advocates. In addition, it aims to assist with research-informed advocacy.
"What that means is being of assistance to community-based and grassroots groups who are fighting for educational justice—helping them with access to data and information that is research-informed," says Wilson.
She envisioned a center that would encompass research initiatives as well as help foster networks and offer support to people in the community who were advocating for educational justice. "Let's think about how we can do that in a way that takes university researchers to the community, but also provides opportunities to bring community members into the university in a way that's acknowledging and privileging their expertise, too," says Wilson.
Currently the center is involved with the Dismantling the School-to-Prison Pipeline in Detroit (DSTOPP) initiative, a research-practice partnership with Focus: HOPE, a Detroit-based civil rights organization. Together, the partners contribute to Detroiters' efforts to counter carceral and educational injustices. In collaboration with community members in Hope Village, where Focus: HOPE is located, the committee issued a call for research proposals, and awarded four teams mini-grants to investigate their respective topics. Each team comprises at least one university researcher, community researcher, and youth researcher.
"In addition to funding them, we are fostering a network for professional development research support. We've had an orientation, planning sessions, and we're planning team-based retreats, and a symposium so folks can learn from each other," says Wilson. At the same time CREATE Center is facilitating support and networks for the research teams, Wilson says it is also studying the nature of the research-practice partnership process. "What does it mean to have this collaborative research network that is striving to counter some of the traditions of academia— counter the hierarchy, counter the exclusion of community members and their expertise?"
CREATE Center's staff includes students at different stages in their own careers as researchers. "We [the School of Education] don't have a lot in our formal curriculum yet, in terms of coursework explicitly linked to how to do community-engaged research," says Wilson. "The center is providing learning and mentoring to students at different levels. This year we'll have undergraduate, master's, and doctoral—the whole spectrum of students, plus a postdoc—involved in the work in different ways."
In addition to research, CREATE Center functions as a network for academics and justice-oriented community groups to come together. In May 2021, the center hosted its inaugural Community-Engaged Speaker event, a symposium titled "Partners for Liberation: Researching and Organizing for Educational and Racial Justice." A subsequent event will be convened in 2022, and CREATE Conversations, informal lunchtime gatherings devoted to thinking about complex aspects of conducting community-based research, will take place this academic year.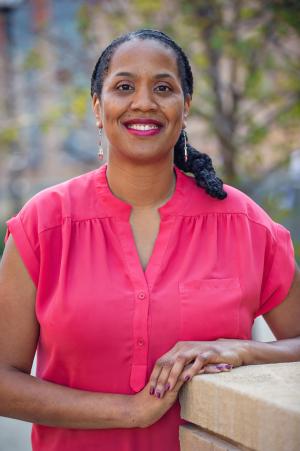 "It's not the norm for us to have—in our halls, in our forums, and Zoom rooms—community members on the same platform as leading, award-winning university researchers. This effort is to create opportunities for that," says Wilson. She notes that academic conferences are mostly geared toward university researchers, and the cost to attend is a barrier to entry for most people. "It's also not always a welcoming or accessible space," she adds. "I would like, in the long-term, to have convenings that are community-friendly and accessible, where there's structured support and networking space available close to home, and more broadly."
Wilson is currently pursuing partnerships with researchers and organizers nationally, and looks ahead to the center's future when she hopes its work will extend to the international community.
"There's quite a need for grassroots groups, and many of them don't know where to begin in finding a research partner, if they don't have a university contact," says Wilson. "We hope to continue helping community groups in the ways that they want to be helped. Our vision for the future is that they can come to us, say what their needs are, and we think, 'Okay, given our resources and all of the folks that we know, is there a good fit for them? Can we provide something that can be of help that's research-informed?'"