Anti-racist curriculum engages ESL students in Ann Arbor and prepares new educators to teach online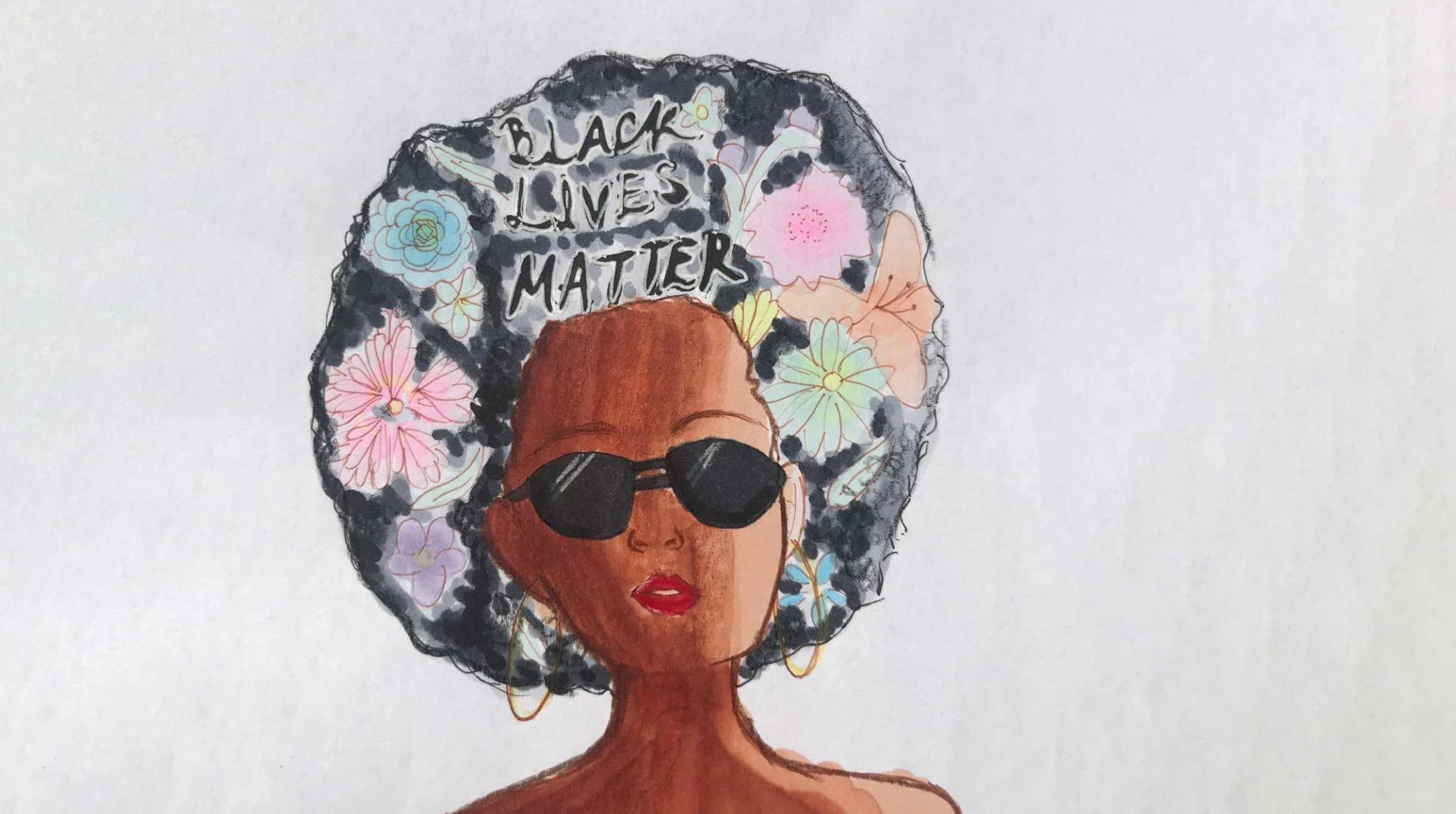 For 11 years, the Mitchell Scarlett Huron Teaching and Learning Collaborative—a robust partnership between the SOE and three Ann Arbor public schools (Mitchell Elementary, Scarlett Middle, and Huron High schools)—has provided a rich teaching and learning environment for K-12 students, interns, experienced educators, and SOE faculty. An important aspect of this partnership since 2010 has been supporting English Language Learners in the Ann Arbor Public Schools. The Summer ESL Academy (SESLA)—a three-week program for rising fourth through eighth graders—is academically challenging, culturally responsive, and literacy-based. The program has grown to serve 360 students this year.
For the first time ever, all instruction was provided virtually this summer. And that wasn't the only quick adaptation that the organizers and teachers made. After months of planning a curriculum on climate change in collaboration with the U-M Museum of Natural History, SESLA leadership decided to instead offer an anti-racism curriculum in the wake of George Floyd's death and the international protests for social justice.
SESLA principal Evelyn Daugherty (AM '15) and SESLA teacher leader Tori Jovanovski (AM '15) took the lead on developing the curriculum, with Dr. Cathy Reischl, clinical professor and coordinator of the Mitchell Scarlett Huron Teaching and Learning Collaborative, supporting their work. The team also drew on the expertise of other Scarlett Middle School teachers and the school social worker who offered critical feedback and content.
The fourth and fifth grade curriculum focused on kids making their voices heard in response to issues of social justice. The sixth, seventh, and eighth grade curriculum began by reading the biography of a woman who was 15 years old when she participated in the March on Selma. Students and teachers then worked together to compare civil rights issues in the 1960s to key issues raised in the Black Lives Matter movement. Throughout the unit, students built complex reading, writing, listening, and speaking skills as they worked to voice their own opinions in oral and written forms.
Teachers and interns supported students as they watched videos, read and wrote together, and discussed their questions and experiences with each other. Students entered the program in late June, curious and concerned about what they were witnessing on the news, and over the course of the three-week unit, built an understanding of historical and current issues about civil rights and began to articulate their own stances on racism.
Teaching intern Connor Callum, who taught middle schoolers, commented, "The students responded fantastically to the BLM and activism-centered curriculum. I could tell that they were enthusiastic about learning about current events and the relationship to activism during the civil rights movement. The engagement was high and students were excited to apply what they learned and make their voices heard."
In addition to building literacy and language skills, the curriculum included the development of mathematics skills as teachers and interns guided students to use data and graphs that provided information about voting rights, police brutality, and other related issues.
The team also worked with the school psychologist at Scarlett Middle School, Jemela Smith, to develop lessons about self-care. Because the teachers and students were discussing emotionally charged topics, these lessons prepared everyone for what to do when they feel frustrated or confused.
This year's SESLA was staffed by 17 Ann Arbor teachers, 75 percent of whom are SOE alumni. Current SOE students who were pursuing their ELS teaching endorsement served as teaching interns. This summer, 28 interns co-taught with the mentor teachers.
The interns enjoyed the experience of teaching online with their mentor teachers, especially given that they expected to be teaching online as they began their own careers in the fall. Interns were able to draw on skills and practices for teaching online from Dr. Liz Kolb's courses about educational technologies as they collaborated with experienced teachers.
Teaching intern Katherine Hamilton says, "Explicit teaching and instruction is key to creating a learning space online. Any vague instruction can lead to confusion and inaction. Making sure that I give really clear directions and have a clear sense of what direction the class is taking is important to being able to facilitate everything else. Also, relationship building is key, especially online!"
Reischl credits the success of the program to the strong leadership of SESLA Principal Evelyn Daugherty and Teacher Leader Tori Jovanovski and the opportunities for interaction they created between SESLA educators. "Everyone was highly collaborative as we worked to make changes in the curriculum and take risks to teach and learn together about controversial topics. Thanks to their leadership, teachers and interns felt confident engaging with learners and with each other," says Reischl.