Vol 1 Spring/Summer2017
This premier issue of Expansions features a variety of profiles of student, faculty, and staff contributions that enrich the Marsal School and expand the enactment our diversity, equity, inclusion, and justice (dije) commitments.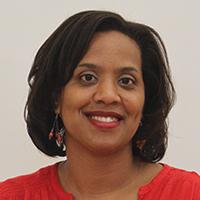 Indeed, the School's dije efforts are a reflection of our collective work. Previews of upcoming 2017-18 activities are also described, as well as the call for applications for the next SOE Educational Justice intern who will assist with SOE dije programming during the fall 2017 semester!
SOE's dije Leadership Team
The efforts of all SOE community members are vital to SOE dije work, yet we also have an SOE dije leadership team. That team is comprised of Dean Elizabeth Birr Moje, Dr. Camille Wilson the U-M Diversity, Equity, & Inclusion/dije Implementation Lead for SOE, Drs. Matt Diemer and Henry Meares who are co-chairs of the SOE Education Diversity Advisory Committee (EDAC), the EDAC members, and Associate Dean Shari Saunders, the faculty liaison for inclusive teaching.
Please feel free to contact any of these leaders with your feedback, questions, concerns, and ideas.
– Camille M. Wilson, Marsal Family School of Education Professor & Expansions Editor
 
MORE FROM Expansions Vol 1
The Marsal Family School of Education is proud to be a leader in the campus-wide initiative promoting Diversity, Inclusion, and Equity. Adding "Justice" to these values underscores the role of educators in the creation of just societies. Through research, public scholarship, community building, and the preparation of education practitioners and policymakers, we articulate and advance our dije agenda.