Tiffany Wu, PhD student in Combined Program in Education and Psychology, awarded APPAM Equity & Inclusion Fellowship 
November 15, 2022
The fellowship supports the participation of students from traditionally underrepresented backgrounds at the APPAM Annual Fall Research Conference.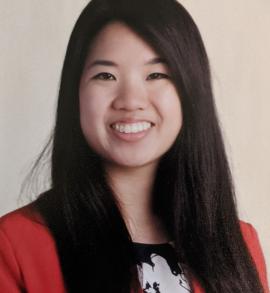 Former high school teacher Tiffany Wu is now a doctoral student in the Combined Program in Education and Psychology
(CPEP) and an IES Predoctoral Fellow. She is also pursuing a dual master's degree in Statistics. Wu is broadly interested in PreK-12 education, sustainable research-practice partnerships, and using causal inference and machine learning methods. Specifically, she is interested in exploring how various education interventions and policies influence students' executive functioning and social-emotional learning skills, and how they in turn impact later life success. Her goal is to apply this research to inform the development of more effective and equitable education interventions and teaching policies.
The Association for Public Policy Analysis and Management (APPAM) established the Equity & Inclusion Fellowship program to introduce recipients to the world of public policy and APPAM and foster a lifelong affiliation and engagement with both. As an APPAM Equity & Inclusion Fellow Wu will attend the organization's 2022 Fall Research Conference in Washington D.C.