August 30, 2022
The Spencer Foundation announced the appointment of Kara Finnigan, U-M School of Education Professor and leading scholar of education policy, as the foundation's next Senior Vice President.

Prior to joining the University of Michigan faculty, she spent 19 years at the University of Rochester, most recently as Professor of Education Policy and Leadership and as a Distinguished Equity, Inclusion, and Social Transformation Fellow.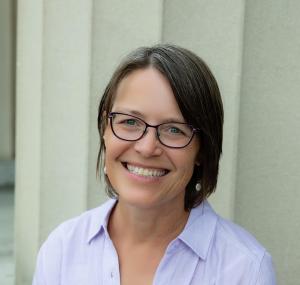 "We are so fortunate to welcome a scholar with Kara's tremendous scholarly expertise in the use of research evidence and education policy, and a strong track record of promoting more equitable systems and processes at the university level," said Spencer President Na'ilah Nasir. "Her leadership will be incredibly valuable to the work of the foundation, and to the field."

"I have deep respect for the Spencer Foundation," said Finnigan, "and I am ecstatic about the opportunity to join Spencer in this role to support the development of new methodological approaches and strengthen our research infrastructure, as a field, so that we are better able to solve complex educational problems and develop more equitable and racially just educational opportunities and outcomes. I look forward to supporting President Nasir's efforts to broaden the diversity of scholars and scholarship, strengthen research training, and connect research with policy and practice."

Finnigan has conducted research and evaluations of K-12 educational policies and programs at the local, state, and federal level for more than 30 years. She has written extensively about high-stakes accountability and school choice and focuses on issues of racial justice and equity in policy design, implementation, and outcomes. Finnigan has published two edited books and co-authored Striving in Common: A Regional Equity Framework for Urban Schools (Harvard Education Press). 

Finnigan's research blends perspectives in education, sociology, and political science and employs both qualitative and quantitative methods, including social network analysis and GIS mapping.  She is currently studying connections between education and housing policies; social movements around integration in metropolitan areas; and the social networks of educational leaders around research evidence.  

Finnigan has served in many leadership roles for the American Educational Research Association (AERA) and is currently Editor in Chief of AERA Open, the association's only peer-reviewed open access journal.  She serves on local and national policy-related committees. She began her work in K-12 education as a substitute teacher in Anchorage, Alaska.