CSHPE announces the creation of the Patricia M. King Early Career Professional Development Fund
November 03, 2022
The newly created Patricia M. King Early Career Professional Development Fund will be used to provide financial support to Higher Education master's students pursuing careers working directly with college students by allowing them to pursue professional development activities designed to better understand and promote college students' learning and development.

The fund, established through the generosity of Professor Emerita King, will be used to defray the costs associated with students joining a professional association or participating in an association-sponsored activity, fund opportunities for students to engage in higher education research, and provide support to students who pursue unpaid or underfunded internships or other practice-based activities.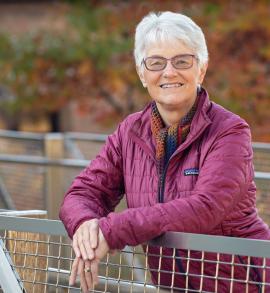 About her decision to establish this fund, Dr. King said, "Getting to know and work with CSHPE students was one of the best parts of working at the University of Michigan. I knew I wanted to give back in a way that would support professional development opportunities for those who aspired to serve college students. Knowing that many CSHPE students put off aspects of their own career development because those opportunities didn't fit in their budgets motivated me to help make those opportunities possible."
CSHPE alumna Terra Molengraff (MA '16), who is finishing her PhD at the University of Minnesota and recently returned to the University of Michigan as the Assistant Director of First Generation Initiatives, described Pat's impact on her career. "Pat's class provided an opportunity to understand the foundations of student development through assignments and class discussions that not only investigated the theory, but also critiqued it. The information I learned in her class has been invaluable to my career and work in higher education. I am grateful for how her guidance shaped my pursuit of a PhD and what it means to think about students with intersecting identities and how theory plays a role in how we understand the student experience in the day to day. This new fund is a great opportunity for Higher Education master's students to access professional development opportunities that are so integral to understanding theory in practice."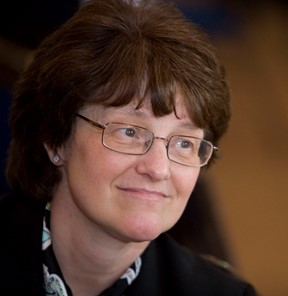 Dr. Patricia M. King was a Professor in the School of Education's Center for the Study of Higher and Postsecondary Education (CSHPE) from 2000 to 2021. Her teaching and research focused on the learning and development of college students and on learning environments that promote cognitive, identity, and sociomoral development. As a faculty member, she was especially interested in approaches to student learning that explore the interactions between student characteristics (such as their expectations, social identities, and developmental capacities) and features of their learning environments (such as the nature of the challenges and supports educators offer) in curricular, co-curricular, and personal contexts.
Over the course of her career, King co-authored four books, Developing Reflective Judgment: Understanding and Promoting Intellectual Growth and Critical Thinking in Adolescents and Adults (with Karen Strohm Kitchener, 1994); Learning Partnerships: Theory and Models of Practice to Educate for Self-Authorship (with Marcia Baxter Magolda, 2004); Assessing Meaning Making and Self-Authorship (also with Marcia Baxter Magolda, 2012); and Learning to Author Your Life during College: Findings and Lessons Learned from the Wabash National Study (with two CSHPE alums: Dr. Rosemary Perez and Dr. James Barber, forthcoming), as well as over 80 scholarly articles.Throughout her career, she sought to understand the nature of development and to refine educational strategies to promote college student development.
King also served as a founding co-editor of About Campus: Enriching the Student Learning Experience, the national magazine sponsored by the American College Personnel Association (ACPA). Her career accomplishments were recognized by ACPA with its Lifetime Achievement Award in 2022 and through the American Educational Research Association's Exemplary Research Award of Division J–Postsecondary Education in April, 2020.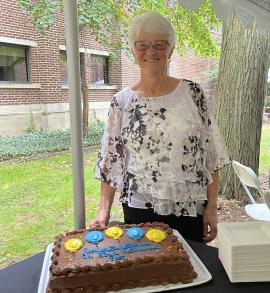 King's lifelong commitment to issues of social justice and her own career at the intersection of theory and practice inspired this support for CSHPE master's students, a group of promising Higher Education professionals with aspirations to become change agents in the field of higher education through their service to students and commitment to equity and inclusion.
In learning of the creation of this named fund, CSHPE alumnus Will Atkins (AM '10), Associate Vice Provost for University Life at the University of Pennsylvania, shared, "I am grateful to have learned from and with Pat during my time in CSHPE. The opportunity to engage in scholarly dialogue with a revered academic leader in higher education was influential in my growth and development as a master's student. I am encouraged that her legacy of investment in master's students will continue through the establishment of this new fund. What I appreciate the most about Pat is how she is still a champion for me and countless CSHPE alums, through her encouragement and support of our professional and academic endeavors."
Awards from the new Patricia M. King Early Career Professional Development Fund will begin in 2023. To contribute to this fund in honor of Dr. King, see more here.
 
Featured in this Article