A come-as-you-please open house at the newly opened EdHub Design Lab in SOE suite 3210
Special Guest: Don Peurach, EdHub Faculty Lead
Monday 9/19 from 11:30-1:30PM
ABOUT THE EVENT
The EdHub for Community & Professional Learning is excited to be hosting a series of open houses for the newly launched EdHub Design Lab in SOE suite 3210. We are excited to share the final results of this long-standing project with our community and orient you towards its use as we open for community access.
We will be hosting two all-day (come as you please) open houses on Monday September 19th, and Thursday September 22nd. EdHub staff will be present in the suite all day so that you can come visit us as your schedule allows and stay as long as you like and as schedule permits, in order to view our facilities. EdHub Faculty Lead, Don Peurach, will be present in the suite from 11:30-1:30pm on Monday 9/19 and 3-5pm on Thursday 9/22.
EDHUB RECORDING STUDIO
Our facilities include a newly designed recording studio for use by SOE faculty, grad students, and staff. The recording studio has three primary components: a built in studio space in suite 3210 for recording lecture videos and other digital content, a portable recording studio that can be transported within the SOE, and a set of loaner items intended to enhance audio recording capabilities for users. To access the studio, folks must complete a (<60 minute) Canvas Course training that is accessible via mySOE.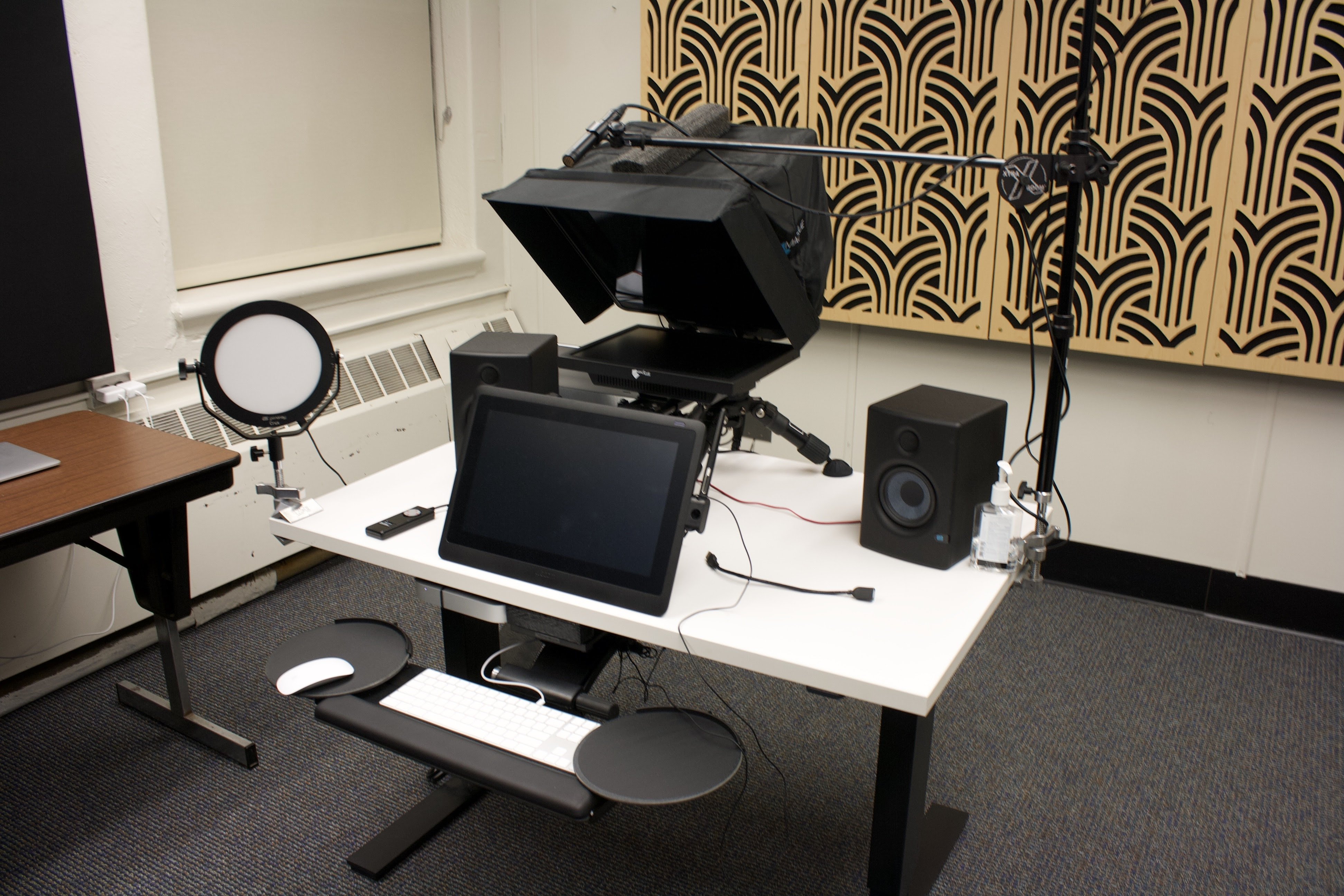 Featured Panelists