Event
4:00–5:30 p.m.
Event Contact
Lisa Raycraft
This event has been postponed to Wednesday, April 7.


The School of Education is pleased to partner with the School of Social Work in co-sponsoring an event in celebration of both of our schools' centennial programs and as part of the School of Social Work's new Social Justice Changemaker Lecture Series.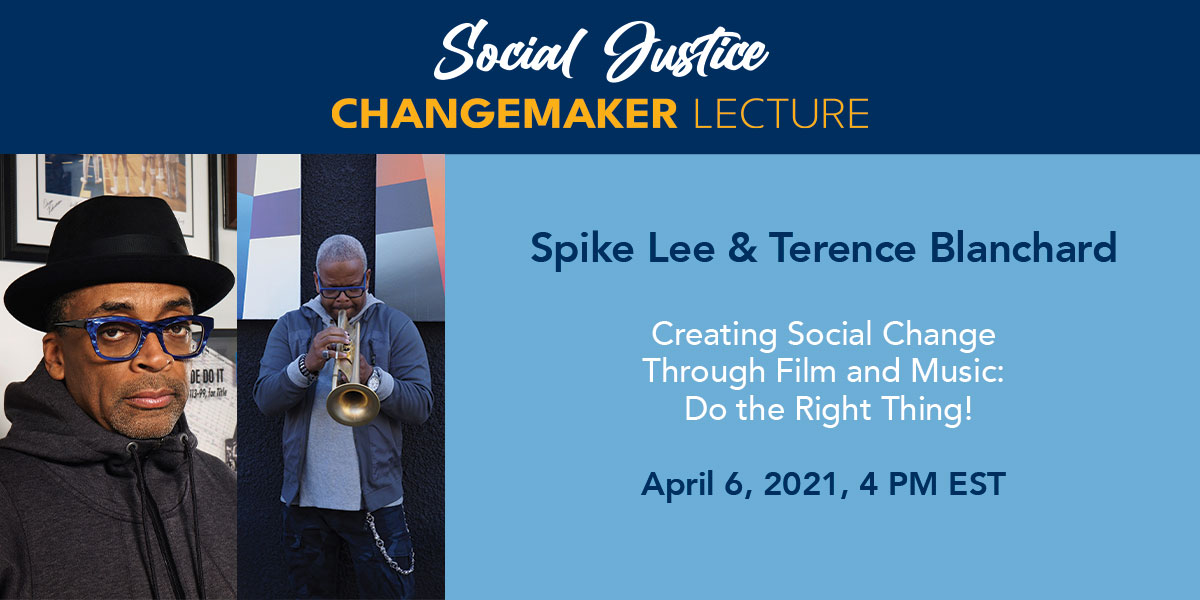 As a director, Spike Lee uses the visual arts to challenge structural racism. Terence Blanchard's music speaks directly to acute social ills. Both artists are freedom fighters grounded in a tradition that speaks truth to power.  During the lecture, they will share how film, art and music can inform and inspire all of us to remain committed to addressing crucial issues — including structural racism, social justice, and economic inequality.
The lecture is free and open to the public. Join us at ssw.umich.edu/r/spikelee.