Student Spotlight: Isra Elshafei
edMINOR students hail from across the campus and bring a rich diversity of experience and expertise, coupled with commitment to advancing justice through education.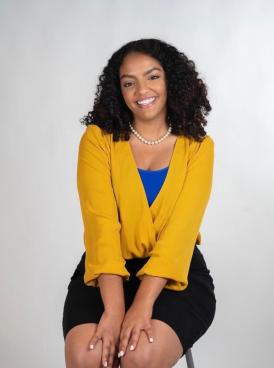 "Education is the soul for change. The youth are our hope for a better future, however, how can we hope for such things when we have a system that cares more about educating the rich and neglecting the poor. As a future educator, I hope to do more than just teach but make a difference, not just in students' lives but systematically. After researching and studying different schools you can claim that the failures in the education system are due to a variety of reasons, one of which is policy. Through the Education for Empowerment minor, I hope to expand my understanding of education policy and how it directly affects those less privileged so that as I pursue my goals of making a change in the system I not only understand what goes on in the classroom but also behind the scenes in order to develop an equitable education system."